Music Lessons with George Goodman
Take Music Lessons In Person or Online
About Me
I have been playing music all my life. I was born into a musical family and am the youngest of five kids. All my older siblings and parents were making music so it just came naturally.
Formal study began with piano lessons while in elementary school. That's also the time when I started on saxophone. Playing sax in school band was fun but playing with my older brother's rock band was way better.
Associate of Arts
I continued my saxophone and music education at Capilano University where I completed an Associate of Arts Diploma program majoring in Jazz performance on tenor saxophone. Classes of study included piano, music theory, ear training, orchestration, song-writing, jazz performance and so much more.
I don't remember ever not owning a harmonica and have had a guitar since high school.
My firm grounding in music theory combined with my experience on guitar and harmonica has given me an unique perspective on combining the two instruments. This knowledge has formed the basis of my one-of-a-kind instruction manual – Guitar and Harmonica Method and George Goodman's Harmonica Cheat Sheet.
Upon the release of the Guitar and Harmonica Method, I created HarpNGuitar.com, the video equivalent of the Guitar and Harmonica Method.
I have always had an affinity for teaching and passing my knowledge on and videos online provide the ultimate opportunity to do this. I currently have dozens of Youtube videos instructing how to play great songs on guitar and harmonica. I've received over a million views and incredible support from Youtube viewers.
Coombs/Parksville/Qualicum Beach Music Lessons in Person
I am in Qualicum Beach on Vancouver Island.
If you are in the area, you are welcome to visit me in my studio for live in-person one-on-one lessons.
It may also be possible to arrange for lessons in your home. Give me a call during regular business hours, send an email, or leave a comment below.
250.594.9225

Music Lessons email
Lessons Online
It has been my good fortune to meet, greet and teach music lovers all over the world. The internet has made it possible.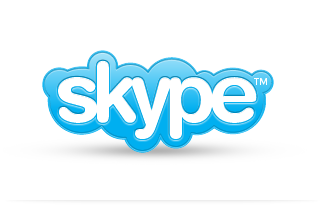 In case you don't know, Skype is a service that allows free video and voice calls over the internet between two Skype users. Not only are the calls free but to download and install Skype is also free and easy. Get all the information at
Skype.com
What you'll need besides your instruments is a newer computer with either a built-in webcam and microphone or an external webcam and microphone which can be purchased quite cheaply. You will also need a decent broadband internet connection.
If you are interested in recording the lessons, you will need Skype video recording software. Here are a couple of choices.
For PC users, you can try out Evaer video recorder for Skype. A trial version is available for download but will only allow a five minute recording without a license. A license costs $19.95 and is valid for lifetime, and includes free lifetime technical support and product upgrades, and 30-days money-back guarantee. Enter the code YNTOTRNR (you're never too old to rock n roll) and get 25% off.
For Mac users there is Ecamm's Skype Call Recorder for Mac. Again, there is a free trial download with single licenses costing $19.95.
What material will be covered?
My goal is to help people learn to play songs and become better musicians. To this end, all manner of music subjects are available:
Guitar technique
Rhythm and strumming
Harmonica technique
Determining the correct harmonica
Saxophone Lessons
Flute
Piano
Music theory
Relating chords on guitar to chord tones and scales on the harmonica
Ear training
Singing
Orchestration and chord progressions
How to learn songs
Improvisation
Song writing
What are the costs of lessons?
Special 55 Minute Lesson Price: $35
It gets better.
Purchase 4 Lessons / Get 5th Lesson FREE
Here's more.
Guitar and Harmonica Method
– everyone that signs up for a lesson will also receive the Guitar and Harmonica Method as a FREE download.
Payment is made securely and easily by Paypal.
Getting Started
To get started, send me an email at george@georgegoodman.com or leave a comment below and give me a bit of background about yourself and what you want to accomplish with your music. Also include where in the world you're located and available times for lessons. When I receive your email, I will coordinate with you an initial meet and greet via Skype to ensure a good connection and schedule your first lesson from there. I will then send you an invoice by email which will include a link to Paypal. When your lesson time arrives, I will contact you via Skype and the lesson can begin.
If you've watched any of my videos then you get a pretty good idea of what I'm about and how I teach.
If you have been wanting to improve your playing, learn how to play songs on guitar and/or harmonica, understand music theory and become a better musician send me an email and let's get started.
I am looking forward to helping you reach your musical goals.
Cheers, George