Harest Moon – Quick Facts
The song Harvest Moon is the title track from the album Harvest Moon, released in October, 1992.
The album Harvest Moon is often thought of as a sequel to Harvest due to the fact the album was recorded in Nashville with many of the musicians that played on Harvest including Ben Keith on pedal steel guitar, Kenny Buttrey on drums, and Tim Drummond on bass.
---
Harvest Moon Guitar Backing Track
If you're looking for a guitar track to play or sing along with, here it is.
Just guitar, no vocals or harmonica.
Audio clip: Adobe Flash Player (version 9 or above) is required to play this audio clip. Download the latest version here. You also need to have JavaScript enabled in your browser.
---
Guitar Chords, Lyrics, Harmonica Tabs
Harvest Moon music and lyrics are property and copyright of their owners and provided for educational purposes and personal use only.
The following is my transcription of my version of this awesome song.
Intro – Riff 1




Verse 1






Come a little bit closer, hear what I have to say.
Just like children sleepin, we could dream this night away.
Verse 2





But there's a full moon risin, lets go dancin in the Light
We know where the musics playin, lets go out and feel the night
CHORUS




Because I'm still in love with you, I wanna see you dance again
Because I'm still in love with you. on this harvest moon.
Riff 1 – 4x
Verse 3
When we were strangers I watched you from afar.
When we were lovers I loved you with all my heart.
Verse 4
But now it's gettin late and the moon is climbin high.
I wanna celebrate, see it shinin in your eye.
CHORUS
Riff 1 – 4x
Harmonica Solo





5 5 5 6 6 -6 -7
5 5 6 6 -6 -6 6 7 -7




6 6 5 6 -6 5
6 6 5 6 6 7 -7 6 5 -4
CHORUS
Riff 1 Repeat …

---
Musical Instruments and Recording Equipment
Takamine Acoustic-Electric EG Series Guitar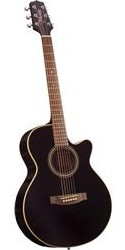 During Harvest Moon I am playing a Takamine Electric Acoustic EG series guitar similar to the one pictured here.
It has a solid spruce top with nato back and sides and a rosewood fretboard with abalone fret markers.
The built-in Takamine TK-40 preamp features EQ Bypass, Notch Filter, Mid Contour, Bass, Mid, Treble and Gain in addition to a built-in electronic tuner.
This guitar performs great and records great.




Hohner 560 Special 20 Harmonica G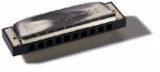 I'm using a Hohner Special 20 in the key of G for Harvest Moon



Hohner Harmonica Neck Holder

A comfortable and properly fitting harmonica holder is a must for hands free harmonica playing. This
Hohner Harmonica Neck Holder
works great for me.
Another harmonica holder that you may want to try that has gotten great reviews is the
Lee Oskar Harmonica Holder
. You can also check out other harmonica holders on my George's Harp Shop page.
---