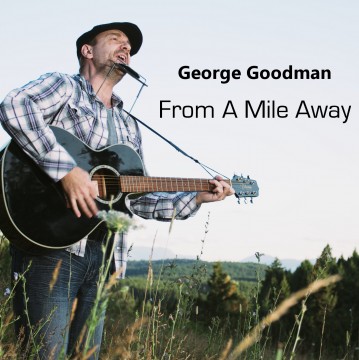 My First Release Is A Bittersweet Moment
I am proud to be announcing the release of my first single, From A Mile Away. That's right – my FIRST single.
That should be cause for celebration. It only took 49 years and then some.
The problem is, From A Mile Away is a sad song.
It's about what my oldest daughter is living with.
It's about what my family is dealing with.
It's about Chronic Lyme Disease.
Lyme disease is primarily a tick-borne illness that can result in over 100 different symptoms making it difficult to detect, diagnose and treat.
Chronic Lyme Disease is known throughout the world but somehow the medical establishment in Canada does not recognize Chronic Lyme Disease resulting in a serious inadequacy in diagnostics, treatment and public awareness in this country.
As diagnosis remains inconclusive and symptoms are left untreated or improperly treated, the disease becomes more debilitating.
Our daughter went incorrectly diagnosed for over eight years. Thankfully, we are finally on a path of treatment though there is no cure. And because the bureaucrats running the medical establishment in this country refuse to acknowledge this epidemic, not only did our daughter not get diagnosed in a timely fashion thus preventing much of the hell she now endures but all of the medications, supplements, appointments, … come directly out of pocket.
So now we endure the emotional strain as we watch our beautiful girl miss out on some of the best years of her life. She is too sick to get out of bed most days. She suffers from debilitating dizziness, chronic fatigue, headaches, nausea, body pains – the list goes on and on and changes from day to day. Such is the case with Lyme. She should be getting her driver's license. She should be graduating high school. She should be getting a job and planning for university.
And we endure the financial strain. Now this is not a request for donations. My request is simple. Please spend $.99 and download From A Mile Away. Listen to it, love it. Then give it a great review and share it with your friends.
And maybe learn a little bit more about Lyme disease.
Here are some good sources:
Canadian Lyme Disease Foundation
Tired of Lyme
Thank you for your support.
George
From A Mile Away is available from the major music retailers below.
Click on your favorite supplier to listen to a sample and download
---
Google Play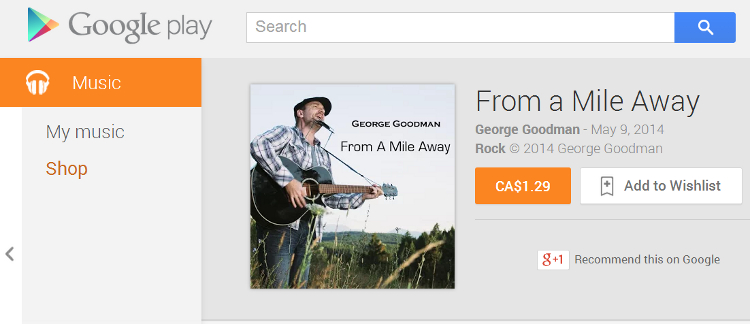 ---
eMusic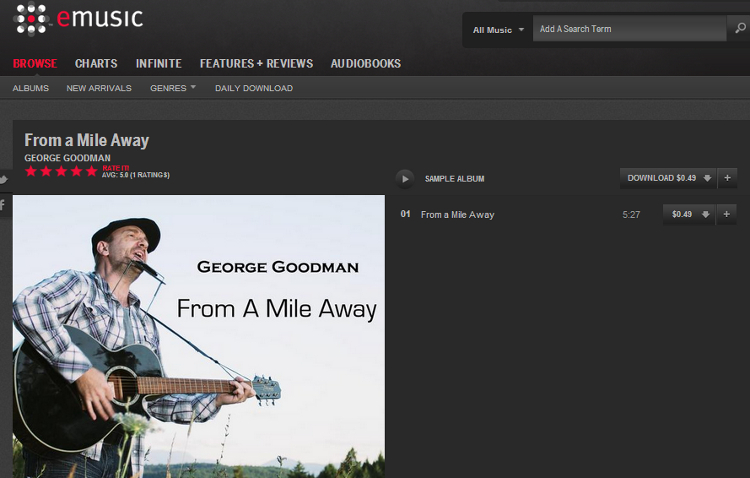 ---
CDBaby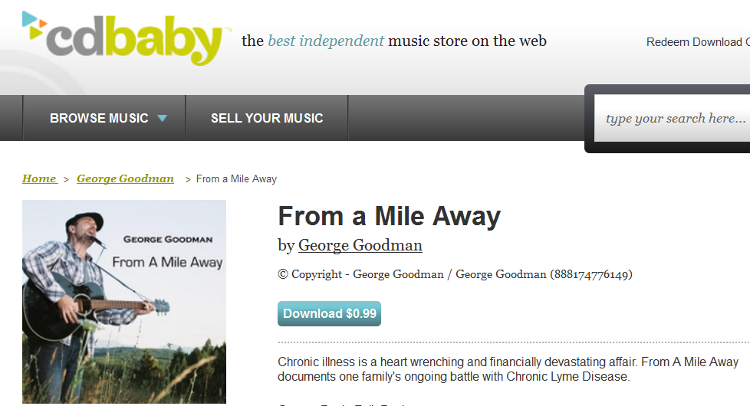 ---