Video 1 – Easy Guitar
Video 2 – Harmonica
Video 3 – Jam
---
Quick Facts
Cocaine was written and recorded by JJ Cale on his Toubadour album back in 1976.
Recorded masterfully by Eric Clapton on his albums Slowhand and Just One Night
---
Cocaine Guitar Backing Track
If you're looking for a guitar track to play or sing along with, here it is. Just guitar, no vocals or harmonica.
Audio clip: Adobe Flash Player (version 9 or above) is required to play this audio clip. Download the latest version here. You also need to have JavaScript enabled in your browser.
---
Cocaine – Guitar Chords and Lyrics
Cocaine music and lyrics are property and copyright of their owners and provided for educational purposes and personal use only.
If you want the real thing, use the links above.
This is my rendition, transcription, envision of an all time awesome song.
Chords
1 & 2 & (34) &
E E D E D
E D C B
If you want to hang out
You've got to take her out
Cocaine
If you want to get down
Down on the ground
Cocaine
CHORUS
She don't lie, She don't lie
She don't lie, Cocaine
If you've got bad news
You want to kick them blues
Cocaine
When your day is done
And you want to run on
Cocaine
CHORUS
SOLO
If your thing is gone
And you want to ride on
Cocaine
Don't forget this fact
You can't get it back
Cocaine
CHORUS
---
Musical Instruments and Recording Equipment
Takamine Acoustic-Electric EG Series Guitar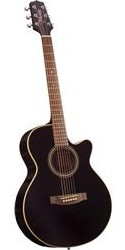 In this video I am playing a Takamine Electric Acoustic EG series guitar similar to the one pictured here.
It has a solid spruce top with nato back and sides and a rosewood fretboard with abalone fret markers.
The built-in Takamine TK-40 preamp features EQ Bypass, Notch Filter, Mid Contour, Bass, Mid, Treble and Gain in addition to a built-in electronic tuner.
This guitar performs great and records great.
Hohner Special 20 Key – A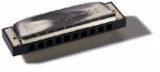 I'm using a Hohner Special 20 in the key of A for Call The Doctor. The song is in F#minor which is the relative minor to A major – it shares the same key signature so works for us here.

Hohner Harmonica Neck Holder

I made my first harmonica holder out of an old wire coat hanger. It wasn't beautiful but it worked and put me on the road to earning my McGyver certificate at an early age.
For me now, a comfortable and properly fitting harmonica holder is a must for hands free harmonica playing. This
Hohner Harmonica Neck Holder
works great for me.
Another harmonica holder that you may want to try that has gotten great reviews is the
Lee Oskar Harmonica Holder
. You can also check out other harmonica holders on my George's Harp Shop page.
---
Cocaine Transcription